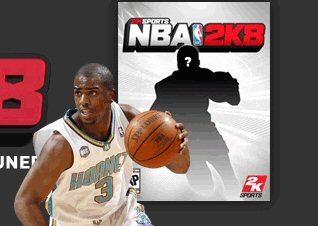 The cover athlete for 2K Sports NBA 2K8 will be New Orleans Hornets guard Chris Paul.
Paul won the 2006 Rookie of the Year award and in his sophomore season averaged 17.3 PPG and 8.9 APG.
I like the choice here. He is a fresh face who in the past has talked about his desire to be on a cover of a basketball game. After two years of Shaq this is a welcome change.
Along with NBA Live 08's Gilbert Arenas, the two cover athletes are highly marketable guys who seem excited about the opportunity. That excitement on their part can actually transfer to the consumers, compared to players who are just chosen to be on the cover but don't really care about the game or the process.