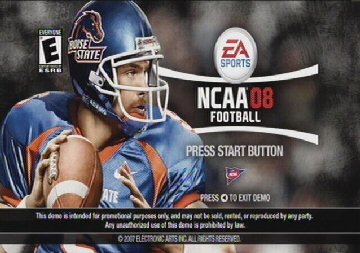 The demo for NCAA Football 08 can now be downloaded from the 360 Marketplace. It is unknown when or even if the PS3 will see a demo for the game.
Michigan visits USC in a full game consisting of 2 minute quarters on Varsity difficulty. There is no play-by-play audio in order to shorten the demo download time. It comes in at 684 MB.
Check back to pastapadre.com for full impressions, videos, and screenshots from the demo.