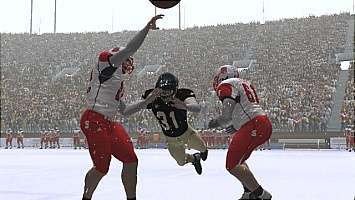 Part 1 – Part 2 – Part 3 – Part 4 – Part 5 – Part 6
Padre decided to try another practice. He had much more success this time. A pass deflection took it from 41 points down to 38. He intercepted a pass and took it back for a TD which dropped the points needed to 24. A big hit on a tackle and it was down to 20. He got a +1 boost in several categories. So while I stated before its tough to make plays as a DB in practice, at least this time I had some success.
I've been meaning to mention how much I enjoy blocking. You'd think covering/blocking on kicks and punts would be boring. It isn't when your goal is to lay out an opposing player. Use the right analog high to hit high, and low to take a players legs out. Just like using the hit stick only as a blocker.
Continue on to read recaps of the rest of the regular season games.
Wake (6-3) @ #22 Clemson (7-2)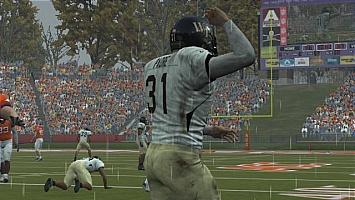 This was a defensive battle despite the final score as a TD was scored with :07 left. It was actually a Clemson 7-6 lead going into the 4th quarter. However a TD and 2 point conversion, a field goal, and then that late TD made it look easier than it was. Wake pulls out the huge road victory 24-7. Padre got in on 3 tackles in this game which took place in the rain. It was the first bad weather game of his career.
North Carolina State (4-6) @ Wake (7-3)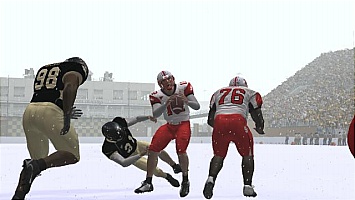 Padre is now rated an 82 after another practice that has him within 8 points of capturing the starting position. This game was played in heavy snow. Another in-state rivalry that resulted in an intense close game. Wake was actually down 17-7 at the half. With a 38-31 lead late in the 4th, NCSU got a 70 yard TD pass to tie it up. However Wake drove and kicked the game winning FG with :58 left. The final score was 41-38. Despite never having played in the snow, Padre was all over the field collecting a career high 8 tackles.
Wake (8-3) @ Vanderbilt (2-9)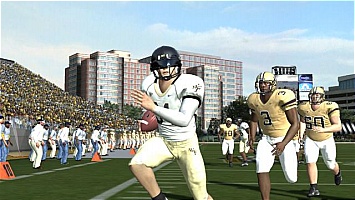 Padre made the most exciting play of his career as he jumped in front of the WR, intercepted the pass, and took it back for the TD! Well, it was exciting for a few seconds. The ref called pass interference on the play. This play was not eligible for a replay, wish it had been. Even the announcers said the call was bogus. So Padre ended up with just 4 tackles on the day. Having his first college pick wiped out crushed his spirit. But the team went on to win 37-21.
So with a 9-3 record and a Conference record of 6-2, the Demon Deacons snuck into the ACC Championship game via tiebreaker over Georgia Tech. They would play Virginia Tech, the #6 ranked team in the nation with an 11-1 record. Before the game Wake was being projected to end up in the Gator Bowl vs Louisville.
Wake (9-3) vs Virginia Tech (11-1) in ACC Championship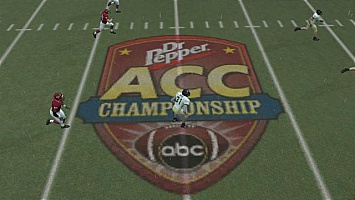 This was a good battle. Wake jumped out to an early 10-0 lead. However by halftime it was down to one point, 17-16. Virginia Tech controlled the second half, eventually jumping ahead to a late 42-24 lead before a score with a few seconds remaining that made the final 42-32. Padre had 2 tackles in the game.
Of note, Hawaii's QB won the Heisman. So now it was time for the Bowl announcements. Iowa is playing Texas in the BCS Championship.

Wake Forest (9-4) will play Notre Dame (10-2) in the Gator Bowl.

Check back Tuesday for a recap of the Bowl game and further progression into Padre's collegiate career.