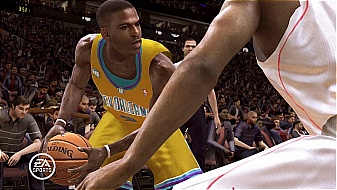 EA Sports has released a handful of new screens featuring Chris Paul from NBA Live 08. Paul is the cover athlete for NBA 2K8, so of course it is sure to draw a reaction.
After seeing the disappointing screenshots released for 2K8 (and that is especially so with the two showing Paul) EA has come out and presented their own version of him for direct comparison.
Click the thumbnails below to view the images full size.