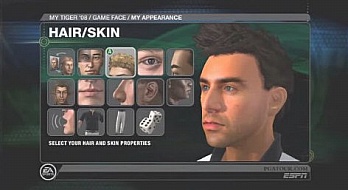 Gametrailers has posted a new video spotlighting Photo Face, which is one of the new features in Tiger Woods 08.
While it has been known for a while that the Xbox 360 camera would be used for this, they mention that you'll be able to import in photographs also. So those who don't have the camera can still take advantage of Photo Face.
Click through to watch the video.