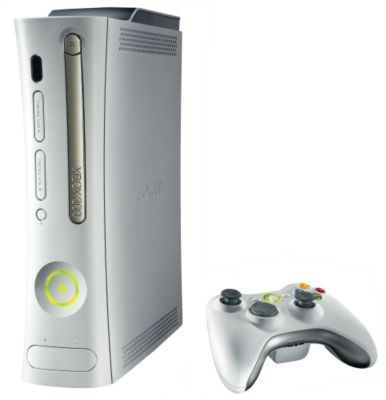 Yesterday Microsoft officially announced the price drop for the 360. Effective tomorrow (August 8th) the Core falls to $279, Premium $349, and Elite $449. The reasoning behind the timing of the drop? Interestingly it is the release of Madden 08.
The price drop is meant to be timed to the upcoming release of Madden 08, said Aaron Greenberg, group product manager for Xbox 360, as a way to grab up all of those Playstation 2 Madden fans who haven't yet upgraded to the Playstation 3.

"Madden is the number one selling game, and we felt like that was the right title to lead with," he said. "We know Madden will bring a lot of PS2 owners into the store and that's a specific reason for this timing. We feel we have the showcase platform for Madden this year and with this drop we hope to be the home for those gamers this season."
Hoping to draw consumers who are still stuck on the PS2, the price drop should make the move to purchasing a new console somewhat more inviting. I'm not sure if the amount is enough to single-handedly push many of them into a purchase however. Regardless when combined with already offering the best version of Madden this year due to having 60fps, a larger online player base, achievements, controller rumble, and the Madden Challenge being held on the system…the 360 certainly is the most appealing option for Madden fans. Any consumers that the 360 can add with this release of Madden will only strengthen the hold that it has as the premiere sports gaming console of this generation.