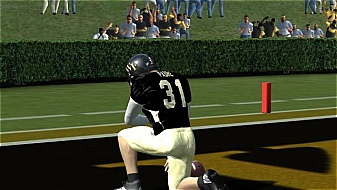 Part 1 – Part 2 – Part 3 – Part 4 – Part 5 – Part 6 – Part 7 – Part 8 – Part 9 – Part 10
This was a season filled with highs and lows for Wake Forest. Would they achieve the goal set before the year began of making the ACC Championship game and getting the birth into a BCS Bowl? Would Padre come through with a better statistical season than the previous two? Click through to read all the details on and watch highlights from Padre's Junior season leading up to the coming Madden Superstar mode!
#24 Wake @ Baylor
The score doesn't really represent how this was a tight game until pulling away in the 2nd half. Wake wins 41-19 and Padre records 3 tackles.
Central Michigan (0-1) @ #23 Wake (1-0)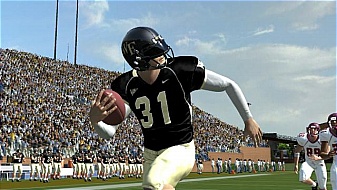 Padre gets his first INT of the season and takes it for the 79 yards for the score in exciting fashion. He also had 3 tackles in the game which was won 42-14.
Northern Illinois (0-1) @ #23 Wake (2-0)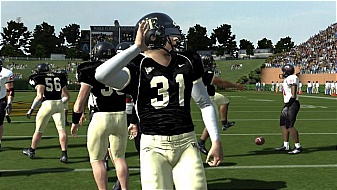 A very disappointing loss early in the season coming at home to a weak opponent 17-14. Padre came through with 7 tackles (3 for loss) but the offense just couldn't generate anything on the day.
Maryland (1-2) @ Wake (2-1)
Padre was injured on the first drive of the game and had to leave for its entirety. Wake wins 20-14.
Wake (3-1) @ #8 Clemson (3-1)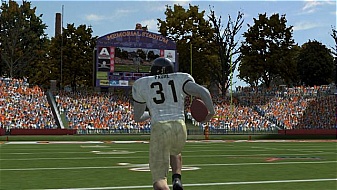 Padre intercepted a pass and went 86 yards for the TD to help Wake win this big ACC game 24-7. It was a huge game for Padre who had the INT TD, 7 tackles (1 for loss), a sack, and a pass deflection.
#11 Florida State @ Wake (4-1)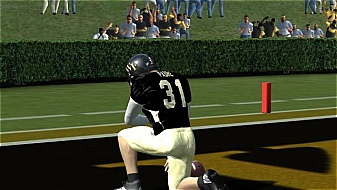 Wake comes through beating a second straight highly ranked ACC team this time 24-12. Padre came through again with a 77 yard INT for a TD. He also had 5 tackles and 2 pass deflections.
#23 Wake (5-1) @ Boston College (3-3)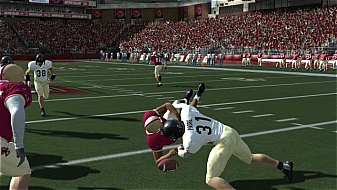 Things were looking good for Wake at this point of the season after another ACC win this one being by a score of 44-7. Yet another big performance by Padre as he had an INT, 3 tackles, and 2 forced fumbles.
North Carolina State (2-4) @ #22 Wake (6-1)
The season derailed in the second half of this game. Looking like Wake was well on to victory with a 28-3 lead at halftime, everything went NC State's way in the 2nd half as they came from behind to win 31-28. This loss really stung. Padre had 5 tackles (2 for loss).
Wake (6-2) @ Duke (5-3)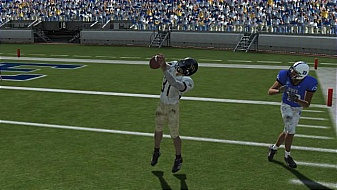 How would Wake bounce back after that crushing loss? A 41-10 win over Duke showed that maybe it wouldn't ruin their season. Padre had 4 tackles and a 92 yard INT for TD (video was corrupted).
Wake (7-2) @ Georgia Tech (4-5)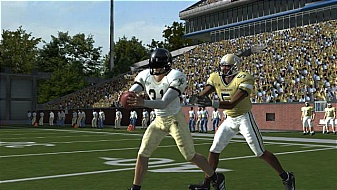 An ACC game that Wake felt they had to have, but they dropped it 20-13. Padre had an INT (video corrupted) and 10 tackles in the game but it wasn't enough as the offense couldn't do anything.
#11 Miami (8-2) @ Wake (7-3)
Things weren't looking too good for the ACC Championship hopes after the last loss and now having to face a good Miami team. However Wake was able to squeeze out a 17-16 win as Padre had 9 tackles in the game.
#25 Fresno State (8-2) @ Wake (8-3)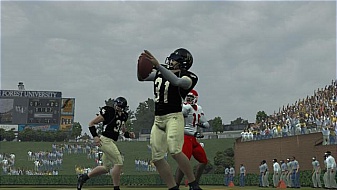 Wake held a comfortable 10-0 lead as the defense was playing really well into halftime. But the offense continued to be dismal and gave Fresno too many opportunities as they came back to win 21-16. Padre had an INT and 5 tackles.
ACC Championship: Wake (8-4) vs North Carolina (9-3)
Somehow Wake made it into the ACC Championship game, however they were no match for the Tarheels who won easily 31-10. Padre had 5 tackles in the game.
Gator Bowl: Pittsburgh (7-5) vs Wake (8-5)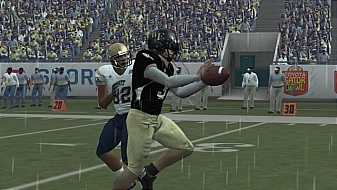 Padre had a 66 yard INT for TD in the first quarter to make the game 14-0. Wake was able to hold on and win 31-26. A good all-around game for Padre as he had 3 tackles and a pass deflection to go along with the INT TD.
A very odd season for the Demon Deacons. The team won games against a team ranked #8 and two ranked #11, but lost to three unranked teams two of which came at home. Despite that they made the ACC Championship but didn't have enough to come through and win it. The Gator Bowl win made it three straight Bowl wins in Padre's college career.
Padre won the Jim Thorpe award which is given to the nation's best defensive back. He now has something to add to his trophy case and a great individual accomplishment. His performance this season should help his draft status greatly after the unspectacular first two years. He finished with 70 tackles (13 for loss), 8 INTs, 5 TDs, 2 FFs, 4 PDFLs, and 1 sack.
This ends Padre's NCAA Football career as he has declared himself eligible for the NFL Draft. He will be imported to Madden 08 Superstar mode. Look for the Superstar reports to begin on Friday evening!