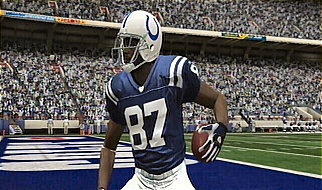 Starting tomorrow (Tuesday the 14th) at Noon ET until Sunday night at 8ET there will be a Madden 08 Kickoff Competition taking place at the site.
All members of the pastapadre.com forum are eligible to participate and results of the games between fellow forum members are to be posted in the appropriate thread. To make it easier on everyone involved I would appreciate if people kept track of their own records themselves and posted it each time a result goes up. Default games will be ranked but if the two people agree to play an unranked game thats fine also as long as it is 5 minute quarters. The competition will be through the 360 and PS3 versions of the game.
There will be two ways to win a prize. The first will be the person with the most net wins. Instead of just the total amount of wins, which could possibly have been just the person who had the most time on their hands, this rewards the people who are efficient and successful on a per game basis. So the person with the highest number after subtracting losses from wins will get one prize. The next prize will go to the person with the most games played, record being of no consequence.
Net wins= 360 version of Def Jam Icon or PS3 related undetermined prize.
Most games= NCAA Football 08 360 faceplate or PS3 related undetermined prize.

Check this thread in the forum for more details and discussion on the event and the results thread will be up on Tuesday morning.