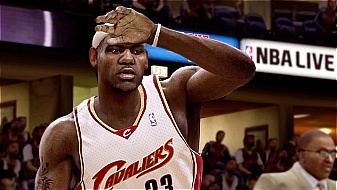 I have written a guest blog for the EA Sports NBA Live 08 website detailing the 10 games of the upcoming NBA season that I am anticipating the most.
5) 12/17 Phoenix Suns @ San Antonio Spurs

We get the rematch of the real NBA Finals. Only this time there will be no suspensions for leaving the bench, Steve Nash's nose will hopefully be healed by tip-off, and there will be no Tim Donaghy. I'm obligated to add that Tony Parker married Eva Longoria over the off-season.
You can check out the full list by visiting here.