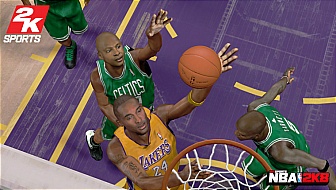 The demo for NBA 2K8 can now be found on the Xbox 360 Live Marketplace. The PS3 likely won't see the demo until Thursday of next week (Sept. 27th).
This was a smart move getting it out now in that it avoids getting swallowed up and completely ignored as it would've been if released during Halo 3 week.
The demo features the Cavs @ Spurs for a full half with four minute quarters.