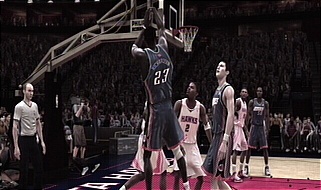 This game has the Charlotte Bobcats visiting the Atlanta Hawks on All-Star difficulty.
In this one I took over controlling the road team. Where some games have been dominated by the point guard, this one was not. Speedy Claxton did have 12 points but only attempted seven shots. It was Joe Johnson who carried the scoring load for the Hawks.
Continue on to view the videos as broken down by quarter.