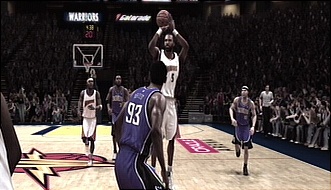 I was able to record a ranked online game against a random opponent. He had the Sacramento Kings against my Golden State Warriors.
Once again the experience had absolutely no lag or frame rate issues. Gameplay wise you'll see it is a little more open going up against another user. He ended up getting hot from the outside in the 2nd half and I didn't do much to adjust to it. However I came at him with the Warriors up-tempo style throughout. Who ended up with the victory?
Continue on to check out the videos as broken down by quarter.