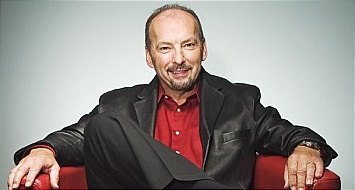 Earlier today I was able to take part in an hour long conference call with Peter Moore of EA Sports. This was a unique opportunity to have direct communication and responses to questions with the president of the company on a wide variety of topics.
The overall theme of the call could be summed up with the importance that EA places on the community. Just having this take place is a sign of that, but it was reiterated throughout. Moore discussed how he takes it very seriously and likes being involved with the community. It is important to them to help guide where the brand goes as they listen to the feedback and work towards satisfying the consumers.
The number one challenge for EA is evolving the sports gaming experience. With a new version released every year they have to find ways to make each game a fresh and enjoyable experience.
They look at determining the success of games through a few different areas. Prior to release it is done by evaluating pre-order levels. Following release there are the reviews, the response and feedback from the community, and comparison to any competitor's products.
Online play is an extremely important area to him and a focus for the future. There will probably be games digitally distributed down the line. Building social communities around the games through online is a goal of theirs. One way to do so is through online team play (co-op) which will become a standard feature of the games.
Despite the rough start for EA Sports World this is an element that will continue to improve, grow, and evolve. He looks at it as a 3-5 year investment so it is just barely off the ground and will only get better. User created content is another aspect that is going to contribute to the community. Having the one central site for a social community to grow is the goal here. It will just take time to get it to where they want it to be.
Moore doesn't want the perception to be that EA just "launches and leaves". There should be post-release support and communication. That includes working on fixing major game issues through patching, with the hope that they can improve on how long it takes those patches to materialize. No games will ever be perfect as there will always be some glitches and programming flaws. However he recognizes there is a lot of room for improvement in both limiting them and fixing them following release.
They are always evaluating creating new titles using the licenses they have (for example NFL Head Coach, NFL Tour, Street) and there will surely be more new IPs in the future, including unlicensed ones. There is nothing to announce in the area of baseball (which EA does not have the license) but they are always discussing potential options.
Moore mentioned that this conference call was something he hopes to make a regular occurrence. Having the chance to communicate directly with the president of EA Sports is a huge step for the community and goes to show the extent at which it is perceived within EA.