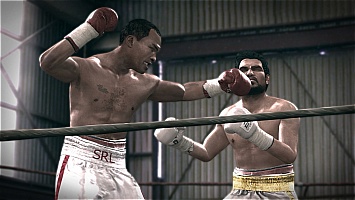 The news that EA had decided to close their Chicago studio brought about some concern over the future of the franchises that have been produced there. Fight Night was the one EA Sports title out of EA Chicago.
A few weeks back I noticed in the press release for EA Playground that it mentioned that Fight Night was an EA Canada title. Here is the excerpt from that October 23rd press release.
EA Canada has built a worldwide reputation for quality and innovation in global blockbusters such as FIFA Soccer, NHL®, NBA LIVE and EA SPORTS™ Fight Night.
That raised my curiosity a bit so I asked around and found out that it was either in the process of moving there or had already settled in there a little while back. Kotaku also confirmed on the day of the EA Chicago closing announcement that Fight Night would now be made out of EA Canada.
So there is nothing to worry about with Fight Night series as it will live on only now at the EA Canada studio.