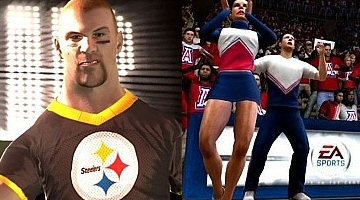 A few additions have been made recently to the screenshot gallery.
I have added 15 new screens for NFL Tour. This game is starting to gain some momentum especially after the news that it would be $50 instead of the standard $60 and now that it's less than 2 months until release. Right now this is my most anticipated game coming out through January. I'm hoping that it will provide the same level of fun for football that The BIGS did for baseball earlier this year.
March Madness 08 has 23 new images. There has been a pretty big push on this game over the last few days with player ratings and classic teams lists having come out. The demo is just over a week away coming on November 19th for both the 360 and PS3.