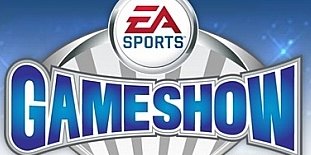 A major upgrade to EA GameShow has been in the works for a while and it sounds as if it could show up as early as the end of this week. As soon as it comes out I'll post details on the process involved of upgrading along with the noticeable changes and my early impressions of them. There are more additions and improvements included but here is what is known to be on the way and my quick thoughts on them.
New avatars, clothing, and accessories: There has been talk from the hosts since GameShow opened up to the public about all the avatar items that were being created. It'll be nice to have more variety. I need cool sunglasses!
Revamped power-ups: This was necessary as the only one worth using was the 6x Chicken.
Improved presentation in game room: Didn't really have a problem with the presentation but they've probably got a more slick look prepared.
Better raffle screen: Another minor thing as the raffle setup was clunky but worked alright.
Xbox 360 gamepad support: This could be really nice if I only could recognize the 360 buttons as instinctively as it is easy to answer using the keyboard. It would probably feel more natural using the controller though.
6 player VoIP support in game room: I'll be interested to see how this works. Will voice only be active during commercial breaks? Can you turn it off so you can just listen to the hosts? I would've preferred text chat for during commercials but we'll see how this works out.
To read up on all previous GameShow related topics head over to the GameShow tag page.