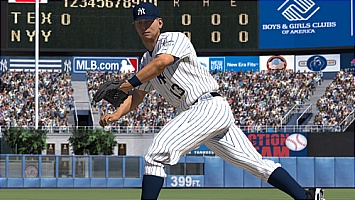 Gamestop/EB has added MLB 08: The Show to their websites with a release date of 3/4/08. While it hasn't been confirmed and could be changed, generally the games don't go up or have details about them change without receiving specific information from the companies.
Last year the PS2 and PSP versions of The Show released on February 27th. They took extra time with the first effort on the PS3 as that one was pushed back all the way to May 15th.
The PS3 version will go for $59.99 and the other two have $39.99 listed as their price.
Now that they've settled in with the PS3 all versions of The Show would be expected to release on the same day and Tuesday March 4th seems likely. Sony can't afford to give MLB 2K8 a jump by allowing them to release the game earlier so it wouldn't be surprising to see 2K8 with the same release date.