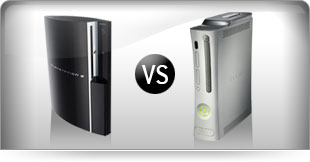 Microsoft games chief Don Mattrick references two EA Sports titles in an interesting post-CES memo. Mattrick took over the position vacated by Peter Moore when he left to head up EA Sports. Within the memo Mattrick made a comment about how the 360 is not only seen as the console of choice for sports fans but how it will continue to have better versions of the same games as compared to the PS3.
…we will continue to be the leading choice for sports fans, with the next editions of Madden and FIFA looking and playing better on our platform.
While it is no surprise that the 360 is and will likely always be the console that has the strongest support from sports gaming fans this generation, it was expected that the PS3 versions would be at least up to par on a visual and performance level from here on out.
Recently EA reached 60fps on the PS3 with NBA Live 08 making the two versions virtually identical. Prior to that games such as NHL, Madden, and NCAA Football ran at only 30fps on the PS3 resulting in them feeling slower and less responsive.
In general the only separation between the two consoles with these games should be the controller rumble, achievements, and online features related specifically to the capabilities of the particular systems.
Whether the 360 versions will continue to have obvious advantages will remain to be seen. It is however curious to see a comment made by Mattrick, who stepped into Moore's position, stating that there will be discernible advantages while citing games such as Madden 09 and FIFA 09 which are over half a year away from release.