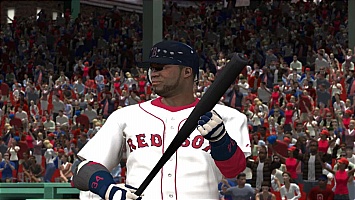 Kolbe Launchbaugh, Sr. Designer for MLB 08: The Show, is planning on posting a screenshot every day over at Operation Sports. You can keep track of them all by visiting the thread in the OS forums (registration required) and I'll be uploading them to the site here to be viewed on a semi-regular basis. You can click the thumbnails below to view them full size.
Doesn't it feel as though SCEA has stepped into the EA Sports role marketing wise going up against 2K in baseball this year? There has been a barrage of screenshots and videos to go along with community interaction for The Show. Meanwhile on the MLB 2K8 side there is a single interview and a handful of screenshots which all came on the same day. The official website for the game is completely empty. The Show even comes out on top when considering cover athletes.
It seems as though there has been a huge shift this year in the way The Show is being perceived. It has been getting much more widespread attention and appreciation and it looks like the momentum is going to continue.
All further screenshots will be included in the gallery.