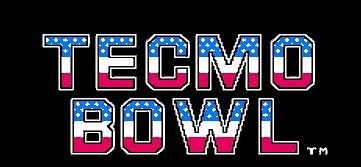 Way back on May 11th of last year the announcement was made that a new Tecmo Bowl would be coming in 08. At that time it was teased that it would be on one of the new systems but not the one people would be assuming.
"I can't tell you what platform we're making it for. But I can tell you that it's probably not going to be on the platform that you're expecting… if that makes any sense."
Since then there has been absolutely nothing revealed about the game. That is until the January edition of EGM made passing reference stating that it would be on the PS3 and 360 and would be out this summer.
So looking back on that original comment the most likely conclusion may be that the game was originally planned to be exclusive to the PS3 but given the circumstances it was necessary to have a 360 version as well.
Many felt that a new Tecmo Bowl would've fit best on the Wii so it'll be interesting to see how well it translates to the 360/PS3 and the direction that they take it. How will a franchise known basically just for fun factor transition to the consoles where everyone will expect it to meet the current day standards? And how will people view the game now that it won't have the NFL license?