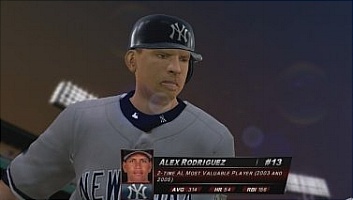 IGN has posted up the first hands-on preview and four short gameplay clips for MLB 2K8. The improvements to the gameplay and new mechanics are the main focus of the preview.
When people think of baseball they think of four key elements: batting, pitching, fielding, and throwing. 2K Sports has changed the way you'll be doing each of these for MLB 2K8.
Graphically the game doesn't seem to have the same edge it did last year and that could be due to the improved framerate and having to make certain sacrifices in order to achieve that. The videos don't seem to demonstrate that very well however.
For all the cool additions that 2K Sports made to the gameplay of MLB 2K8 there's still one sore spot that needs to be fixed. Any true 2K fan probably already knows that we're talking about the aesthetics. Player models don't resemble their real life counterparts as well as they should, cloth physics look a little wonky, and while the stadiums look very nice from afar, close-ups don't fare as well. Hopefully in the month of development time remaining, the team at 2K Sports will find a way to iron out the rough edges.
Also teased is a "new mode" that IGN isn't allowed to speak on yet. It'll be interesting to find out what that is but it'll be hard to match a standalone mode like "Road to the Show". It's tough to judge the game on the mechanics that have been changed for this year until actually getting an opportunity to try that out making the expected demo in February that much more important.