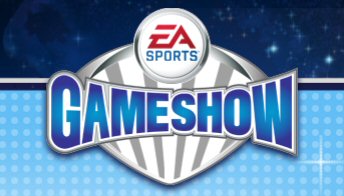 A new update to EA GameShow is set to be released next week. It looks as though they've been taking the comments and suggestions out there under consideration and acting on them. Recently I even had the opportunity to talk to Roy Harvey who is the executive producer. We were on the phone for about an hour talking about my thoughts on GameShow and what could be done to improve the experience.
V1.2 changes known to be included
Text chat: A bubble will appear over your avatar with text chat messages you enter in. You can also send messages to the studio which fits in better than using cell phone text messaging.
Ability to run on lower end PCs: One of the biggest issues with GameShow has been the requirements to run it. There have been many accounts of people who wanted to play but their PCs just weren't powerful enough to do so. Now the program will be lighter and faster to run.
Sharper and crisper look: Some visual improvements have been made.
There are likely to be other changes and hopefully once the update goes live there will be a complete list available. I will follow up on that with my impressions of the update.