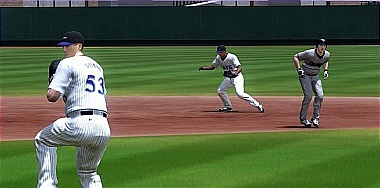 MLB 2K8 producer Ben Brinkman was a guest on G4's X-Play earlier today. A few of the topics discussed in the interview are the signature stances and walk-ups, roster updates, and the trading card system. Gameplay footage rolls throughout in the background.
I went ahead and captured the video from the show. Continue on to watch the full segment which is just under 4 minutes long.

X-Play preview of MLB 2K8 from pastapadre on Vimeo.