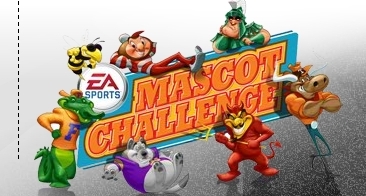 EA Sports has officially revealed that for the first time the NCAA Football franchise will be coming to the Nintendo Wii. NCAA Football 09 is tentatively scheduled to release on July 15th.
To commemorate the occasion EA is hosting a poll to choose which mascot ends up on the cover. The mascot cover will be exclusive to the Wii version of 09 with the voting having just opened up on the official website.
Voting for the NCAA Football 09 Wii Cover Mascot Challenge will start on Thursday, February 14. By visiting www.ncaafootball09.com fans can cast one vote per day for their favorite college mascot until the contest closes on Thursday, March 6. The winning school's mascot will be announced March 14 on the NCAA Football 09 website.

Fans will be able to choose their favorite NCAA FBS (formally known as Division 1-A) college team mascot, and will ultimately decide which college mascot will represent this year's NCAA Football 09 Wii cover.
I say we begin a drive to get behind the most ridiculous mascot out there, that of course being the Stanford Tree.
Update: With voting now open not all of the NCAA teams are available to choose from. Apparently all 76 mascots that will be in the Wii version are eligible (some teams don't have their mascots in). Figures that the Tree is not one of them. So we'll all need to unite behind another option. Which one would be the most hilarious?