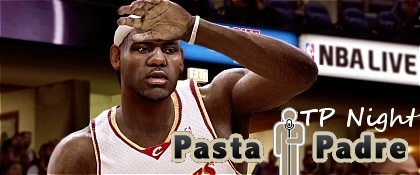 With the new roster update out this week's NBA Live 08 OTP being set up for tomorrow should be entertaining. Since it is All-Star Saturday night we'll begin playing earlier than usual @ 3pt/6et. I'm going to attempt to record the games and get them posted up along with recaps by Monday.
The first matchup will be Suns @ Lakers. Vote below for the second game from a short list of choices I put together.
Update: The suggestion was made to play the ASG. So the second game will be East @ West. The poll below will determine one of the games for next week.
{democracy:15}