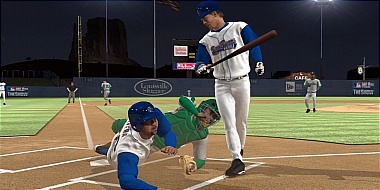 Gamespot has posted up the beginnings of two Road to the Show careers from MLB 08: The Show. One covers a positional player (shortstop) and the other a starting pitcher. You can read up on them here.
That got me to thinking about what position Pasta Padre should take on. Once I get ahold of the game, as has been done with Campus Legend and Superstar modes, I'll be covering the career of Padre through RTTS with updates on the site which will include videos and screenshots.
What position would you like to see Padre play? Leave your thoughts in the comments and then I'll take the most requested ones and create a poll closer to when the game is set to arrive.