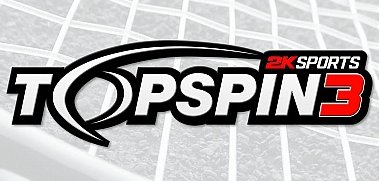 2K has released some screens from Top Spin 3 (PS3, 360) featuring a handful of players that will be included in the game. Roger Federer, Gael Monfils, Andy Roddick, Boris Becker, and Andy Murray appear in this set of five new screenshots. They've also just announced the full lineup of tennis stars that will be found in the game.
Created by 2K's critically acclaimed Paris studio, PAM Development, Top Spin 3 immerses players in a visually and physically realistic tennis experience. Using next generation technology, gameplay and graphics, Top Spin 3 is a benchmark-setting tennis experience with dynamic weather changes, evolutionary player visuals and the most comprehensive online offerings

With Top Spin 3, we wanted to give gamers the choice to play with their favorite tennis players, as well as classic legends, an option that no other tennis game is offering," said Chris Snyder, Director of Marketing for 2K Sports. Boris Becker, Bjorn Borg and Monica Seles have given the game of tennis such great history, and we are excited to have them join the current roster of professionals in the most realistic tennis video game to date.
Top Spin 3 is tentatively scheduled to release on May 20th. Continue on to view the screenshots (click the thumbnails to view the images full size) and the list of stars included in the game.
The Top Spin 3 player lineup includes the following:
* Mario Ancic
* Tomas Berdych
* James Blake
* Roger Federer
* Tommy Haas
* Justine Henin
* Svetlana Kuznetsova
* Amelie Mauresmo
* Gael Monfils
* Andy Murray
* Rafael Nadal*
* David Nalbandian
* Mark Philippoussis
* Andy Roddick
* Maria Sharapova
* Nicole Vaidisova
* Caroline Wozniacki
Classic legends**
* Boris Becker
* Bjorn Borg
* Monica Seles

*Rafael Nadal will appear only on the PLAYSTATION 3 system
**Classic legends not available on all platforms