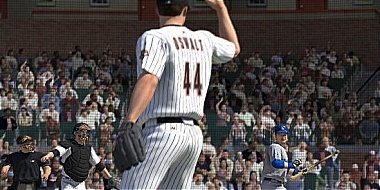 My copy of MLB 08: The Show has arrived so after getting some time in with it I'll begin the coverage. My current plan is to begin my Road to the Show career with the first update coming tonight. I also expect to record some full 9 inning games (possibly getting one up tonight) and will post my general early impressions of the game by tomorrow morning.
If you have any requests for matchups to be in the videos or screenshots of specific players leave them in the comments. Ratings are difficult to communicate because they use the bars instead of numbers. I can't guarantee I'll get to every suggestion but I'll be looking at them and try to at least use and answer some.
I've added a short video clip to hold everyone over featuring a 12 pitch AB with the bases loaded. Continue on to watch the video.
Royalstigersbattlemlb08
by pastapadre