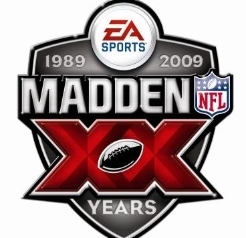 Not only is the NFL Draft an exciting time for all football fans but it brings the first rumblings around the new version of Madden as well. Lets look to the events of last year for a picture of what to expect in the coming weeks.
Vince Young was announced as the cover athlete almost two weeks ahead of the draft. Two days later came the first screenshots with Young featured. We know the 09 announcement won't be made until closer to draft time likely on the Thursday or Friday prior.
The first Madden commercials started airing the week before the draft. While they didn't show gameplay they did start the buzz. Devin Hester, Reggie Bush, and Vince Young were featured in the three teaser ads.
The official website for Madden launched the day before the draft. Until then it was essentially a placeholder with wallpapers which is similar to what we have now for 09 (but with each year's cover and their wallpapers instead). They also released a very nice Vince Young 360 dashboard theme for free on the same day.
Throughout the first round of the draft the official website was updated with first look screenshots. The rookies could be seen in their new uniforms for the first time.
The first preview of Madden from a media site came from IGN on the opening day of the draft. It included a lot of details which focused mainly on gameplay enhancements rather than a feature list.
With this being the 20th Anniversary I'd expect an even larger presence of Madden. We know we'll be getting the cover athlete announcement in the days leading up to the draft. Look for the first screenshots and cover art along with it or soon after. The first commercials will likely be shown during the draft or on ESPN the week before as was the case last year. With the popularity of the rookie screenshots as the draft is progressing that'll surely return. When it comes to first look previews it was surprising to get one on that Saturday last year so it may be more likely that would come during the following week.
What else that you think we may see right around the draft? I suspect there will be some surprises. Leave your thoughts in the comments.