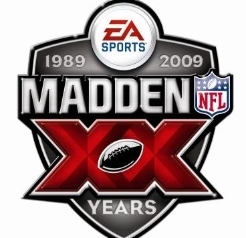 Madden 09 producer Phil Frazier, who took over for the departing David Ortiz, is actively responding to questions on the official forum for the game. While there are some things he obviously can't go into detail on there have been several interesting pieces of information to come out of it.
After discussing the errors with uniforms in Madden in the interview I had with Peter Moore he stated he would make it a priority to get right. It appears that he has followed through on that promise.
We just did a comparison of the Madden uniforms vs. the uniforms that teams wore last year. As many have noted, we had several mistakes. We're on top of this now and are working to make sure the teams in the game wear the uni's that they most often wore during last season.
There won't be refs on the field however it is something that will be looked at for next year. Apparently the poor online performance is a well known issue (how couldn't it be?) and they are attempting to improve that situation. It sounds as though the video and screenshot feature for EA Sports World found in NCAA Football has been added. Offensive line slide protection will be returning. Also John Madden will be used in the game but supposedly not in the way we would expect (eliminate his possible return as commentator).
Those are just some of the topics touched on in the thread. Click here to read through it in its entirety or ask questions of your own.