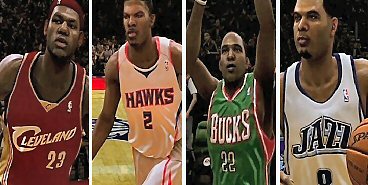 It's that time of the year when the cover athletes for the upcoming NBA games become a topic of discussion. Given that the NBA Live cover is expected to be announced first and that 2K has shown the tendency to stick with one guy for multiple years (considering the season Chris Paul had that seems likely to continue) this will be a breakdown of the most likely candidates for the NBA Live 09 cover.
Over the past three years the cover of NBA Live has been announced between late April and mid-June. In 06 it was Dwayne Wade (May 9th), in 07 it was Tracy McGrady (June 21st), followed by 08's Gilbert Arenas (April 28th). Typically they'd like to announce it when interest in the NBA is high and that certainly is never more than during playoff time. It wouldn't be surprising if the news came out as early as this week.
The Live covers have generally gone to players who have been high profile, successful, and relatively young. With that in mind lets take a look at the top eight possibilities for the cover of NBA Live 09.
First some eliminations: Kobe Bryant (Sony NBA series), Amare Stoudemire (Sony NBA Series), Chris Paul (NBA 2K series), Steve Nash (not interested in being on a cover), Kevin Garnett (NBA Live 2001), Shaquille O'Neal (NBA 2K series), Carmelo Anthony (NBA Live 2005/Street), Dwayne Wade (NBA Live 06), Tracy McGrady (NBA Live 07), Gilbert Arenas (NBA Live 08), Tim Duncan (NBA Live 2000), Allen Iverson (NBA 2K/ESPN series 99-03), Dwight Howard (NBA Ballers)
Outside shot: The potential is there to (for the first time) present the cover to someone who has previously been on. With the attention that the Boston Celtics got this year and the MVP type season that Kevin Garnett had it would be difficult to dismiss him completely as a possibility.
8- Kevin Martin – Sacramento Kings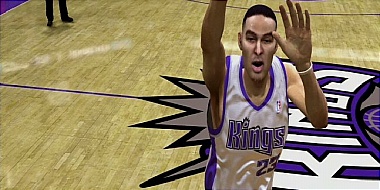 Martin earns his way onto the list thanks to his 23.7 points per game and that he is an up-and-coming star. He now has two consecutive seasons of over 20 ppg. On the downside he only played in 61 games, the Kings didn't make the playoffs, and he isn't recognizable enough yet. He could be someone to watch in future years.
7- Carlos Boozer – Utah Jazz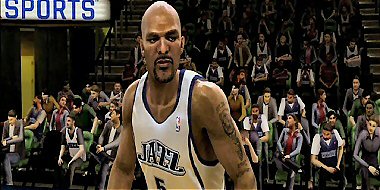 Boozer is an All-Star that produced 21.1 ppg and 10.4 rpg resulting in the second straight year averaging over a double-double. The Jazz went to the Western Conference Finals last year and have advanced to the second round this year. He would potentially be near the top of this list if it weren't for being somewhat overshadowed by teammate Deron Williams.
6- Michael Redd – Milwaukee Bucks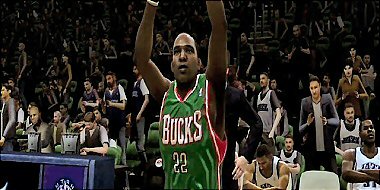 In the top 10 in scoring with 22.7 ppg which was actually a drop in production over previous years. Still he is one of the best 3pt shooters in the league and fun to watch. Playing for one of the worst teams though makes him more of a long-shot within this list.
5- Joe Johnson – Atlanta Hawks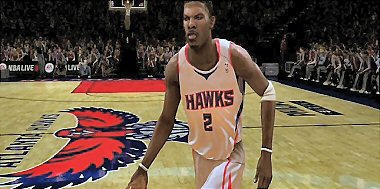 If the Hawks were a better team Johnson would be the prototypical NBA Live cover representative. He is on his way to becoming a superstar and made his second All-Star team this year. Leading the Hawks to a surprising challenge of the Boston Celtics in the first round helps his stock but the decision may have already been made. He should be considered one of the leading contenders going into next year.
4- Brandon Roy – Portland Trailblazers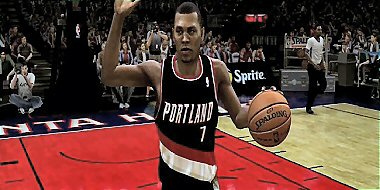 In his first two years Roy has won the Rookie of the Year and been selected to the All-Star team. He has the type of profile (both on and off the court) that would make a company comfortable with having as a representative for their game. He averaged 19.1 ppg and 5.8 apg for a Portland team that surprised many with their competitiveness.
3- Chris Bosh – Toronto Raptors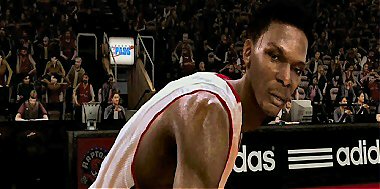 The video that Bosh made campaigning for All-Star votes probably garnered more attention than his play this year. He did make it for what became his third appearance. Playing in Toronto leads to him being overlooked in a sense but he has the stats to justify being considered for the cover. This is the third straight year that he has averaged over 22 ppg and he also added 8.7 rpg. However he did miss playing in 15 games.
2- Lebron James – Cleveland Cavaliers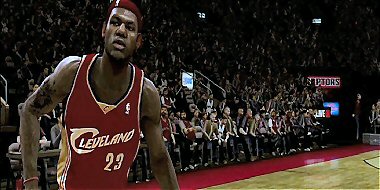 There is really no more obvious choice than James for the cover. He is the most marketable player in the league and has transcended the sport like few have since Michael Jordan. But there is a reason why he hasn't been on a cover yet. He doesn't need it. He has all the endorsements he wants and video game covers aren't about the money, they are about the exposure. That could change though if EA ponied up the cash to make him interested. This year he led the league in scoring coming off a season in which he almost single-handedly carried his team to the NBA Finals.
1- Deron Williams – Utah Jazz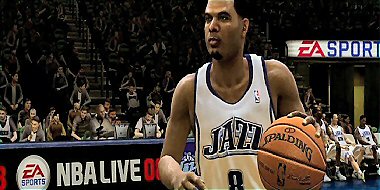 If Lebron doesn't work out for whatever reason that opens the door for Williams. The Williams vs Chris Paul rivalry would then extend to the cover of the two main NBA games. The success of the Jazz can in big part be attributed to the play of Williams. He averaged 18.8 ppg and 10.5 apg this year. It should also be noted that he started every single game. He fits the type of player that has been selected in the past. He is a young exciting player to watch as a leader of a successful team.