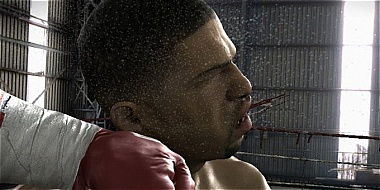 Though it was known to be in development, EA Sports has made official that Fight Night Round 4 will be coming to the 360 and PS3 in 2009. They've also revealed the first details on what to expect. This is the first time in nearly a decade that Mike Tyson will be featured in a boxing game. You can check out the full press release here. The important info from it can be found below.
Featuring a re-written gameplay engine, EA SPORTS Fight Night Round 4 will add a variety of fighting styles and boxer differentiation to authentically emulate the greatest fighters of all time. Pressure your opponent with the brawling inside style of young Mike Tyson, bobbing and weaving to set up powerful hooks and uppercuts. Capitalize on Muhammad Ali's reach, hand speed and fleetness of foot to bewilder your opponent with lightning fast jabs and straights from the outside. For the first time in history, EA SPORTS Fight Night Round 4 gives you the opportunity to pit these legendary heavyweights against one another and name a true champ.

No fight will be the same with an all-new physics-based animation system that recreates the full spectrum of true-to-life punch impacts, giving boxers a devastating arsenal of punches, blocks and ring movement. The new physics system allows for missed punches, glancing punches, knockout blows and for the first time ever, rough and tumble inside fighting. Fatigue, adrenaline, footwork and timing all come into play as you hammer away at your opponents.