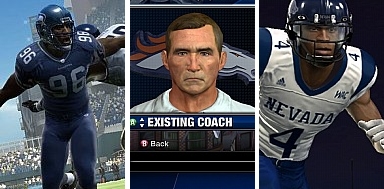 On May 13th I posted a poll looking to gauge which of the upcoming football games was the most anticipated. NCAA Football 09 pulled in 57%, Madden 09 got 35%, and NFL Head Coach 09 managed 7%.
At the time those results didn't surprise me. From a new feature standpoint NCAA Football has the edge, whereas Madden took on more of a reinvention that didn't really click until I actually got to experience it first hand. The Head Coach numbers actually seemed encouraging, as it is likely that most of the people who will pick that up would still see Madden as the main draw.
So I thought it would be interesting to see how the anticipation levels may have shifted following the community event last week.
{democracy:27}