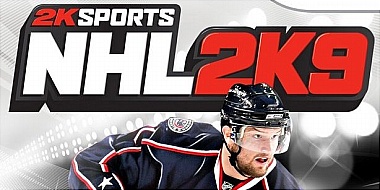 2K Sports today announced that NHL 2K9 will be released on the Wii in the fall with a likely date of September 9th. 2K9 was already known to be on the way for the 360, PS3, and PS2 featuring Rick Nash as the cover athlete and will be built from the ground up after the studio move to Visual Concepts.
"It's our goal this year to bring the fun back to hockey video games," said Christoph Hartmann, president of 2K. "NHL 2K9 for Wii includes the full feature set as available on other platforms, and added Wii Remote controls and other exciting features specific for the Wii console will allow dedicated fans the opportunity to fully enjoy and embrace NHL hockey in a brand new experience."
I've been surprised to see that neither EA nor 2K had taken hockey to the Wii before now, though I anticipated an arcade style game to be the first one rather than one of their sim titles. Visual Concepts will handle the Wii version also which is reassuring to hear.
The idea of a hockey game on the Wii should have pretty wide appeal as long as the controls are responsive and simple. Just as running the option sounds fun for NCAA Football, hitting the puck with the Wii remote seems like a natural fit.