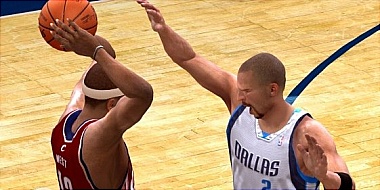 IGN has released the first hands-on preview and screenshots of NBA Live 09. You can read it in full here and see the first screens of the game here (ignore the Lakers-Celtics ones which are from 08).
Interestingly IGN states that the game will have Be A Pro mode, which was denied late last night by producers on the official forum. Details are scarce though and it sounds as though it could be limited to a one game experience such as was the case with FIFA 08. Hopefully we can get clarification on this soon.
More details on the game can continue to be found in the game's official forum, and more updates are sure to come from media and producers in the short term.