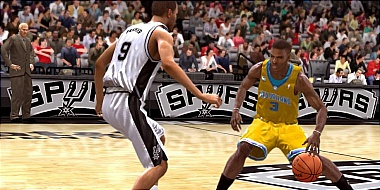 As seen in a promo video on Kotaku, Tony Parker has been chosen to be the cover athlete for NBA Live 09.
This comes as somewhat of a surprise as Parker has already become a staple on the French version of the game. Given the set of features announced for Live it definitely pointed towards a point guard so that part of it fits. However Deron Williams would've made for a much better choice.
That is unless EA plans to put Eva Longoria on the cover with Parker.