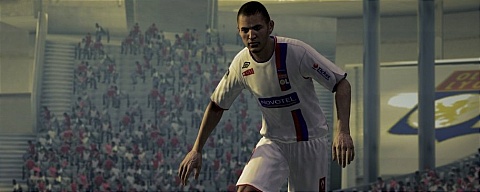 FIFA 09 will bring the expansion of the Online Team Play to 10 on 10. That means 09 will offer up to a total of 20 different 360s or PS3s the ability to connect into a single online game. Last year the maximum was 10. The news was confirmed by producer David Rutter in an interview with Gamesradar. The only players that won't be user controlled are the goaltenders.
We've managed to get 10 v 10 this year online through strength of will and technological nous. [But] we want to make sure the control system for controlling goalkeepers is compelling enough before putting it in, because no game has done it particularly well, if it's even been in there.
Just over a year ago EA stated that the goal was to get a full 11 on 11 online experience for FIFA 2010 so they appear to easily be on target for that. Online Team Play has proven to be a big success in FIFA, NHL, and NBA Live so the expansion of these modes is only natural.