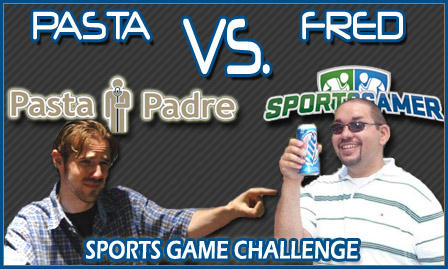 The challenge continues against Fred from Sportsgamer with game two of our NCAA Football 09 series. Heading into this game Fred held a 1-0 lead after surviving a dramatic ending in the Navy vs Air Force game.
The voting from the last poll dictated that Illinois vs Michigan would be played, which meant I would be taking Michigan at home. This was another game filled with anxious moments. Continue on for a recap and highlights as well as a new poll to vote on what teams will be used in game three.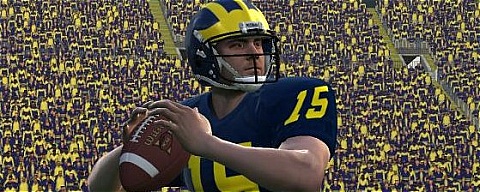 Illinois @ Michigan ended up featuring offenses that the other couldn't seem to stop, at least until later in the 3rd and 4th quarters. Once again Fred held a lead that looked to be in danger late. Up 38-24 in the 4th I was able to drive down the field and draw the game to within a TD. After a failed onside kick attempt, the defense held strong coming up with two sacks that forced another punt. With under a minute remaining and no timeouts I was able to get to the Illinois 40 and took a few shots at the end zone but couldn't come away with the clutch TD. Fred wins 38-31 and I now head into a game three that is a must win.
The next game will feature a big rivalry, of which six different choices are available to vote on in the poll (which is under the highlight clips). The game is expected to be played on Sunday.
{democracy:36}