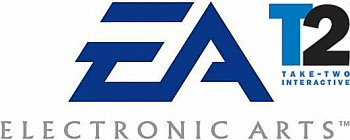 In a press release today it was stated that EA and Take Two discussed the the potential acquisition over the course of the weekend. EA has now accepted Take Two's offer to provide them with a presentation that includes non-public information. EA will allow their offer for the outstanding shares to expire at at midnight eastern tonight.
Basically what this means is that because EA doesn't feel it could integrate Take Two in order to take advantage of the holiday season and as such they will reevaluate the offer. From the beginning that was the first goal of the deal for EA. On the other side Take Two is attempting to prove they are actually worth more than what EA is offering. But the two sides are talking which is more than could be said previously.
At this point regardless of what happens the upcoming 2K Sports releases (NBA 2K9, NHL 2K9) should not be affected.