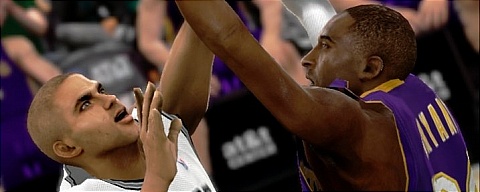 NBA 2K9 is now seeing a fair share of hands-on previews to flesh out the feature list that came out a while back. While much is known of both of the main NBA titles, 2K9 apparently still has a secret online mode in its back pocket to reveal at a later date. Gamespot and TeamXbox recently shared their thoughts on the game and more details on what to expect.
TeamXbox discusses the improvements to the graphics, the ability to share created players, highlight sharing via Reelmaker, and 2K's version of online team play.
Gamespot also touches on the online mode as well as the presentation, association mode improvements, and gameplay specifics.