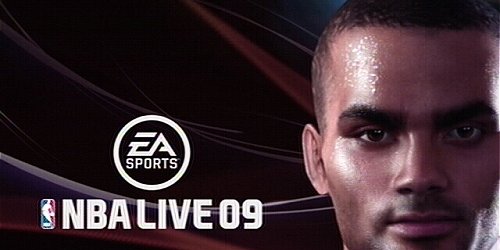 After a day of the NBA Live 09 demo being out for the 360 it looks like in general it has been well received. I've come across issues that are still apparent or marginally improved from when I last played the game but I'll be saving those thoughts for a full write-up this weekend. I really would've liked if they had included some elements of the NBA Academy because outside of 365 and Player DNA elements that are being prominently displayed through the demo it is tough to get a handle on the other new additions to the game.
Continue to watch the four videos I've got up which includes a quick description of each. All of them are played on All-Star difficulty controlling the Celtics. There are some pretty neat animations mixed in and I attempt (many times unsuccessfully) to display some of the new features such as the play calling and Pick and Roll Control.
This one I posted up yesterday in the comments, forum, and as the site's featured video so you may have already seen it. But it is just the first play through with the demo.
In this I tried to run plays most of the time when on offense. I didn't include intros in the rest of the videos since it was easier just to restart rather than load back into it.
I worked with Pick and Roll Control on most offensive possessions. It is difficult to get the timing down to where you know what the roll man is going to do without being able to practice it.
Here I play more naturally and it is probably the best overall display of how the game flows.