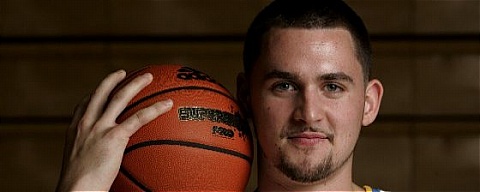 In news that comes as somewhat of a surprise, Kevin Love of the Minnesota Timberwolves is the cover athlete for EA Sports NCAA Basketball 09. Love entered the NBA Draft after his freshman season at UCLA and was taken fifth in the draft by the Memphis Grizzlies. He was then involved in a trade for OJ Mayo that sent him to Minnesota. He averaged 17.5 ppg and 10.6 rpg and helped lead UCLA to the Final Four.
Love was certainly not the most likely choice to get the cover. Both Derek Rose and Michael Beasley were bigger names from more high profile markets. Love though continues a trend (with the exception of last year) that has seen the college basketball games tending to pass over the top draftees.
Expect the cover reveal and possibly the first details on the game to come on Thursday.