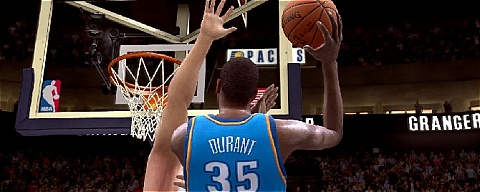 With the server issues yesterday we were unable to begin for the Pasta Padre OTP Club. Having reached the club lobby the game was unable to match us up against an opponent. So we will take a second attempt at it tonight at the same time (5PT/8ET). Meet up in the lobby by hitting X once entering the club area.
For those of you on the PS3 a joint Pastapadre & NCAA Strategies Club is up and running. Make sure to leave your PSN name if you would like to be included. Specify whether you are PS3 or 360 when requesting an invite.
The following Xbox 360 gamertags have been sent invites. Some have already accepted while others are lingering waiting to be. If you are not on this list than make sure to post your gamertag in the comments. There were several people that were not able to receive invites previously due to the gamertag being invalid or not having played the game at that time.
Death to Choch
ExtremeGamer
RoadLessTrvld4
wipethMEdowneth
xAtHfSiLeNcEr x
El Cavman
ddRick
Michael1807
BostonRedSoxFan
NJNETSFANFORLIF
GME xPI20DIGYx
r00tabaga
CoreySA
Peruvian Idol
Reeso2991
raczilla
bballfan18
DoubleOT
Hawkfan23114
Droopy34
RollTide0225
OSUBucksfan9
Ai3isback
Dachamp2345
bobschofield13
iTz E z E v2
LAWMAN1978
Dapperdan 1121
Joncy21
im winnin
TJDaSportsGuy