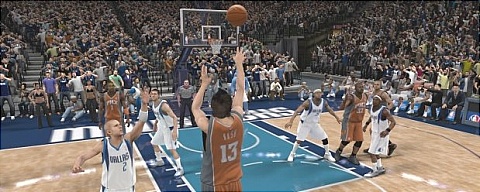 The PC community was very pleased when 2K Sports announced that NBA 2K9 would be releasing a PC version. This amounts to the first attempt for 2K and with the platform vacated by EA Sports they have the basketball crowd to themselves this year. Anticipation was made even higher when it was stated the game would be a port of the 360 version rather than the PS2 version as Live had been offering up until this year. Though it lacks any online functionality there seemed to be a pretty large contingent of consumers looking forward to it.
With the release of the PC version today people are getting ahold of their copies and reports are now coming in that the Steam activation code is missing from the packaging. This was not a problem with the overseas release last week and so far seems isolated to the US. Essentially anyone in the US who has the game is unable to play it because they can not activate it. This establishes a dilemma as to how 2K will be able to distribute codes considering the circumstances.
Update: 2K has released the following statement and are promising details by the end of the day.
If you recently purchased the NBA 2K9 PC title in North America, 2K Sports is aware of the issues with the Product Keys and is working hard on a solution.
Update #2: Apparently now the game can be installed without the need for an activation code. Having this step bypassed should allow for everyone to install their games now.