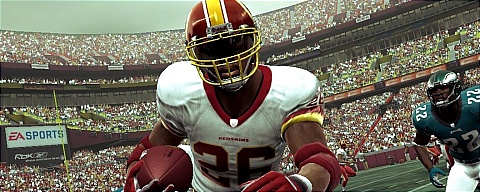 For the sake of discussion lets imagine that EA Sports doesn't go through with the idea of auctioning up the cover of Madden 2010. If they keep with tradition of choosing a player coming off a successful season we are now mid-way through the year and can narrow down the group right now that would be the most likely to be chosen.
Continue on for my top five 2010 current cover candidates and vote in the poll for who you think it should be if the selection were to be made today.
Albert Haynesworth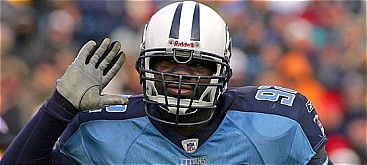 Could a defensive tackle be worthy of the Madden cover? If ever the case it could be this year. Haynesworth is being discussed as an MVP candidate and anchors the best defense in the NFL for the Titans, the league's only undefeated team.
Clinton Portis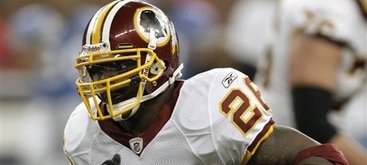 Portis is the type of eccentric player that would seem to enjoy the attention that would come along with the cover. He leads the league in rushing with 944 yards which is almost 300 more than anyone else. He also is second in rushing TDs.
Drew Brees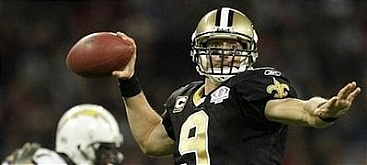 There is little doubt that Brees has been the top QB this season. He leads the league by far in completions and yards and is second in TDs. This without having a spectacular wide receiver corps. But would EA choose a QB for the third straight year?
DeMarcus Ware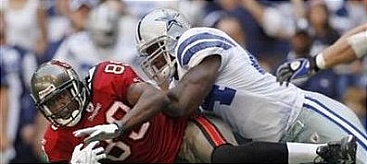 Though his NFL record tying streak of 10 straight games with a sack ended last weekend, Ware's impact is frequently discussed. Certainly the prospect of having a Cowboys player on the cover would appeal to EA. One of the brighter young stars in the league.
Charles Woodson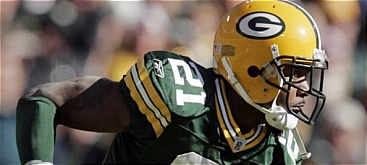 Woodson has four INTs two of which have been returned for TD. Considered to be playing the best of any corner this year. He is still the only defensive player to have been on the cover of the NCAA Football series and would make for only the second to do it for Madden (Ray Lewis). It seems doubtful though that there would be a Packer on the cover for a second straight year.
Just outside the top five: Andre Johnson, Ronnie Brown, Adrian Peterson, Brian Westbrook, Mario Williams, Matt Ryan, Philip Rivers
{democracy:46}