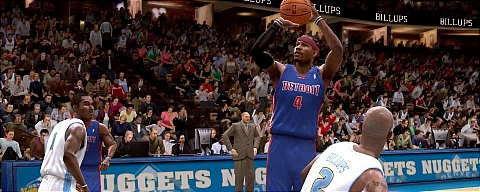 Earlier today Allen Iverson was traded to the Pistons with Chauncey Billups and Antonio McDyess heading in return to the Nuggets. This is obviously a very high profile transaction which provides the first opportunity to see which NBA game will have the change made first.
Will it be NBA Live 09 with the daily 365 updates? Or will the 2K Insider come through and get the move completed? With Live 365's initial struggles and the 2K Insider being largely absent this could be an interesting race. While there is more to 365 and Insider than roster moves, to most consumers that is the most significant element they offer.
Vote in the poll and leave your thoughts in the comments!
Update: 2K Insider has won this round. The Iverson-Billups trade has been completed in a roster update released early Tuesday morning.
{democracy:48}