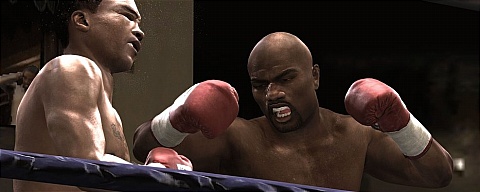 The first official Fight Night Round 4 footage will be shown during the broadcast of Spike TV's Video Game Awards (VGAs). That is held live on December 14th at 9ET/6PT. If you haven't seen the footage that leaked out of a Gamestop convention a couple months ago you can check that out here.
Some of the game's developers set up a Youtube channel. For a short time it actually contained a look at in-game Mike Tyson but that was quickly removed. As of now it doesn't have any game videos and probably won't until after the Spike unveiling.
As to an official release date one has still not been set. Gamestop has adjusted the date in their system to 7/1 which is likely just a placeholder. FNR4 is still expected to be out sometime in Spring 2009.