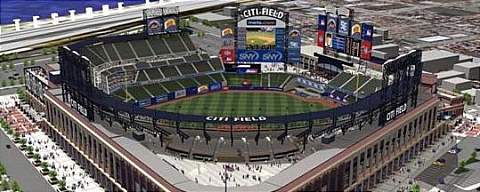 Last week some information along with a video leaked out from an event held by SCEA that included MLB 09: The Show. Now another preview has come out of this event with this one courtesy of UGO Games Blog. Much of what the preview entails is what was mentioned in that first preview. New animations, improved graphics, and progressive lighting. But there are some significant new details revealed also.
There are feature additions as well…  Salary arbitration, trade rights and 40-man rosters will all now factor into the game's team management-focused decisions.  The created player-focused "Road to the Show Mode" will also now offer a full practice mode in which players can improve their stats (or hurt them, if things go sour).  And finally, expect to see more crowd interactions, team mascots, field wear as each game progresses and – of course – Trophy support.

What's more, gamers will be able to use a built-in music editor(?!) to cut up and edit walk-up music and the like.  A voice recorder even allows for user-created crowd yells.  Just don't expect the Sony Cops to enable the sharing of potentially AO-rated chants online.
Great to hear about the Road to the Show practice mode. The other items all extend on what SCEA has done well with this series over the past few years and that is representing all the little things that make up the sport and translating that to an authentic gaming experience.