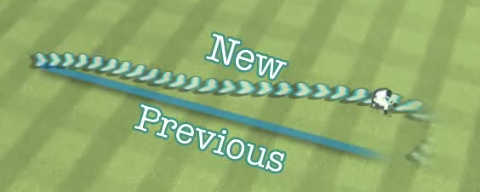 The weekly series of postings for MLB 09 The Show on the Playstation Blog continues, this time focusing on AI improvements. The blog goes over some areas in specific detail and was accompanied by a video that talks more about it. You can read it in full here.
Today we're going to show you some of our new and improved A.I. for MLB 09 The Show. Realism is THE most important thing to use here on the MLB 09 The Show team. Year in and year out, with a development team that has a wealth of baseball knowledge, not only as fans of the game but development members that have actually played the game at very high levels, we dedicate ourselves to making the most realistic baseball experience possible.
You have to love that SCEA goes to these lengths to display improvements to AI like they have done here. Many other games choose to focus on marketing what is flashy and deem aspects such as the AI as boring. For the hardcore baseball fans though this is the type of info they want to hear about.
Continue on to view the video and leave your thoughts in the comments.