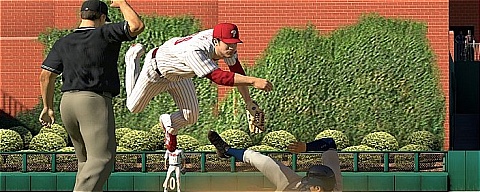 As mentioned previously I wanted to give everyone a chance to get some requests down for things you would like to hear about coming out of the MLB 09 The Show Community Preview.
The preview takes place at the end of next week. No pictures or video of the game will be allowed but most of what we encounter when playing the game is expected to be open for discussion. For those who haven't read through some of my impressions out of community events I tend to look at the game with a relatively clean slate and then report back on my general thoughts, likes, and dislikes. I also attempt to gather as much information as I can to present. I don't so much hunt for potential problems or attempt to investigate whether something has been fixed from the previous year. For MLB 09 I expect to concentrate mainly on general gameplay and Road to the Show and won't spend much time with franchise mode. This will be the final version of the game so any feedback provided would only be considered for a potential patch or for the following year.
So feel free to post in the comments anything you'd like some opinions on or would like to have clarified. While I can't guarantee I will be able to get answers to everything I do read all the comments so I can have that information to refer to while at the event. I'll be working on write-ups and answering questions after, may be able to host a live blog while in the room, have plans for a post-event podcast, and will be using my Twitter throughout to update on what is happening during my time there.